October 7, 2023
Theme: Halloween
Run Time: 9:30 AM - 3:30 PM

Wauconda Public Library
Wauconda, Il

October 28, 2023
Theme: Halloween
Run Time: 9:30 AM - 3:30 PM

Highland Park Public Library
Highland Park, Il

December 2, 2023
Theme: Holidays
Run Time: 9 AM - 4 PM

Deerfield Public Library
Deerfield, Il
NCOG Train Layout
Our train layout has a new location, and we have an area we can call home, at least for a while. Club members are running trains, and we have finished the scenery. We're having a club meeting shortly and expect to announce some dates for visitors to come and see the layout and watch trains run again.
If you would like to run trains with members, perhaps even join our club, there is an application on the website, or give us a call. We hope to be able to invite visitors very soon, so check back in a week or two.






NCOG Traveling Train Layout at Ela Public Library
This past weekend, the NCOG Model Railroad Club ran trains for visitors to the Ela Public Library. We had a great time and believe the visitors did too. Here is a view as you came into the room on Saturday morning.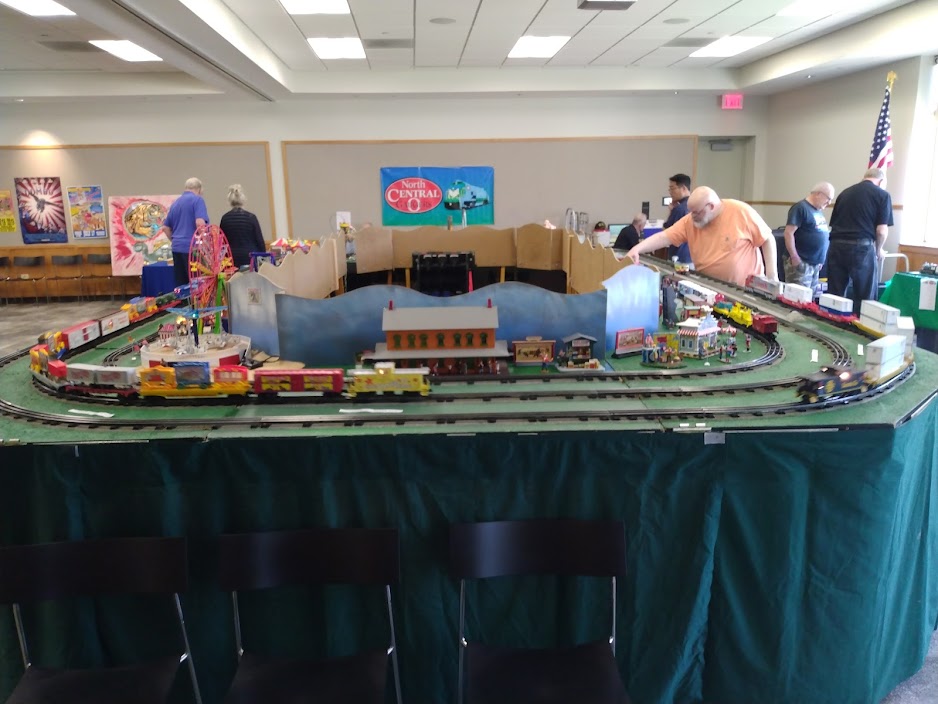 Take a few minutes to check out one of the club's members, John, and the Photos he took to share with our visitors.

If you have RFD-TV on Satellite or cable, you might want to check out Monday at 2:30 PM for I Love Toy Trains and also on Monday at 5:00 PM for Trains and Locomotives.

For articles and links to additional club activities, go to NEWS.

Videos from past train runs can be found at VIDEOS.

Union Pacific Big Boy #4014.

An Honorable Mention recipient of a MTH 2012 Blue Comet Award

Hope you are enjoying the changes. We try to update the site every other week or so, with at least new photos on our front page. But sometimes we take some time off to take pictures of more trains.


If you like our website and model trains tell your friends about NCOG trains. Ask about running one of your trains on our layout.

The NCOG, North Central O Gaugers Model Railroad Club, Inc. Model railroad club promoting O gauge trains. The club features an operating train layout located in Mundelein, Illinois

NCOG, Ncogtrains.com, NCOG Logo and it's content are Copyright© 2005-2023 North Central O Gaugers Model Railroad Club, Inc. USA.